Welcome To Carlisle County, KY
Welcome To Carlisle County, KY
Welcome To Carlisle County, KY
Welcome To Carlisle County, KY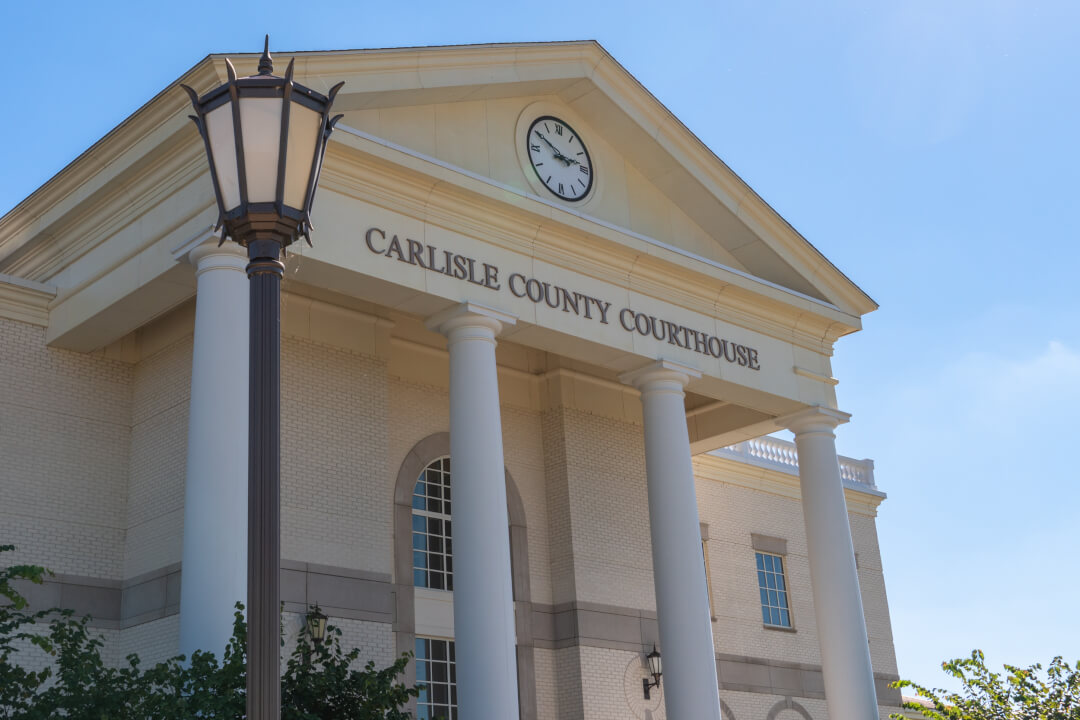 The unique combination of peace, serenity and opportunity thrive in this logistical haven. Located at the center of the Quad-State Region's largest destinations, Carlisle County rests atop river bluffs which boast incredible water views of the Mississippi River and The Confluence. Take advantage of bold adventure as we are home to extreme ATV trails and camping, in addition to being a destination for hunting and fishing; making us every Outdoor Sportsman's Dream. Carlisle County is an innovative and growth ready community which has long been home to strong morals, hard-workers and renowned visionaries. We are proud of our strategic agricultural strengths, and our communities' family-friendly atmosphere.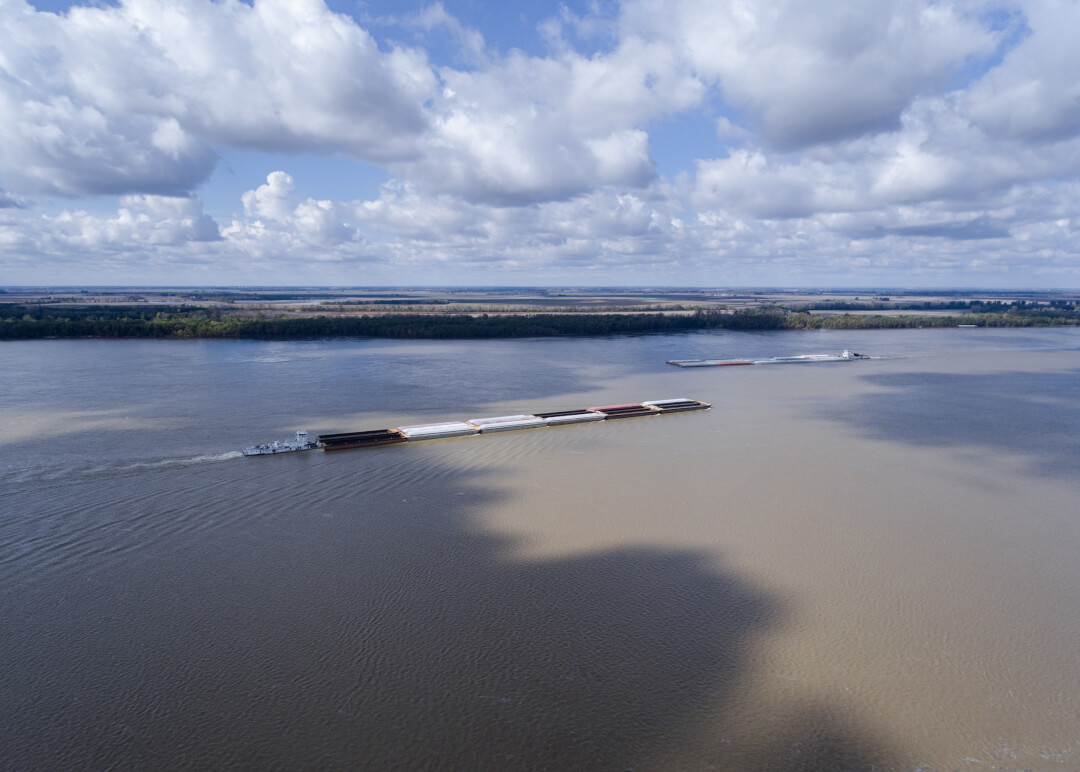 The county's western border with Missouri is formed by the Mississippi River. The County seat is Bardwell, KY which is located northwest of the center of Carlisle County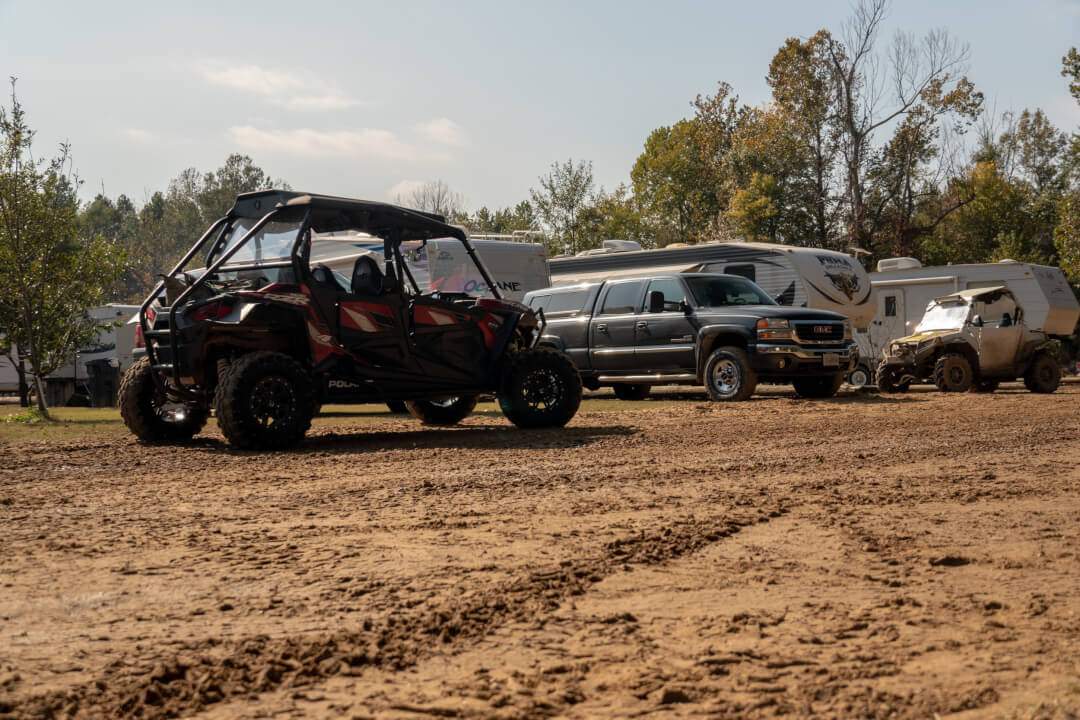 Discover over 12 miles of trails stretched across a 252-acre farm. Ride your ATV, your horse, or go for a hike along the mighty Mississippi River. The trails range in skill level from beginners to extreme riders. There is so much to explore throughout our hills and valleys!
Latest News From Carlisle County

2020 Carlisle County Mosquito Spraying Agreement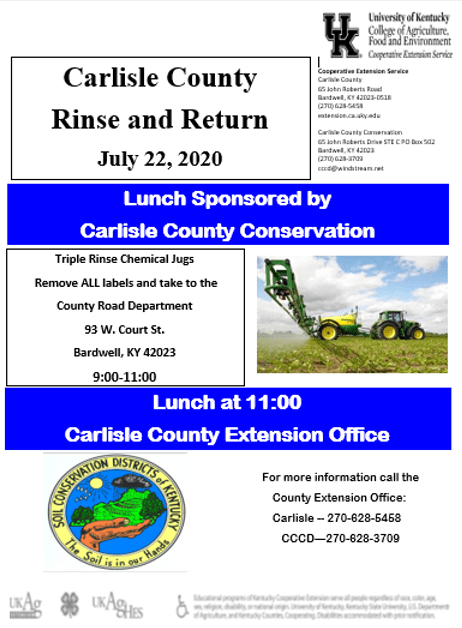 Carlisle County Approves 2020-2021 Budget

We Need Your Old Appliances
Spring cleaning? Don't know what to do with old appliances? Bring them to the Carlisle County Road Department! The Carlisle County Conservation District received a grant to partner with Carlisle County Fiscal Court to bring the White Goods Program. This grant is to keep our streams and waterways free of debris. Should anyone have questions about this grant, please call the Conservation Office at 270-628-3709.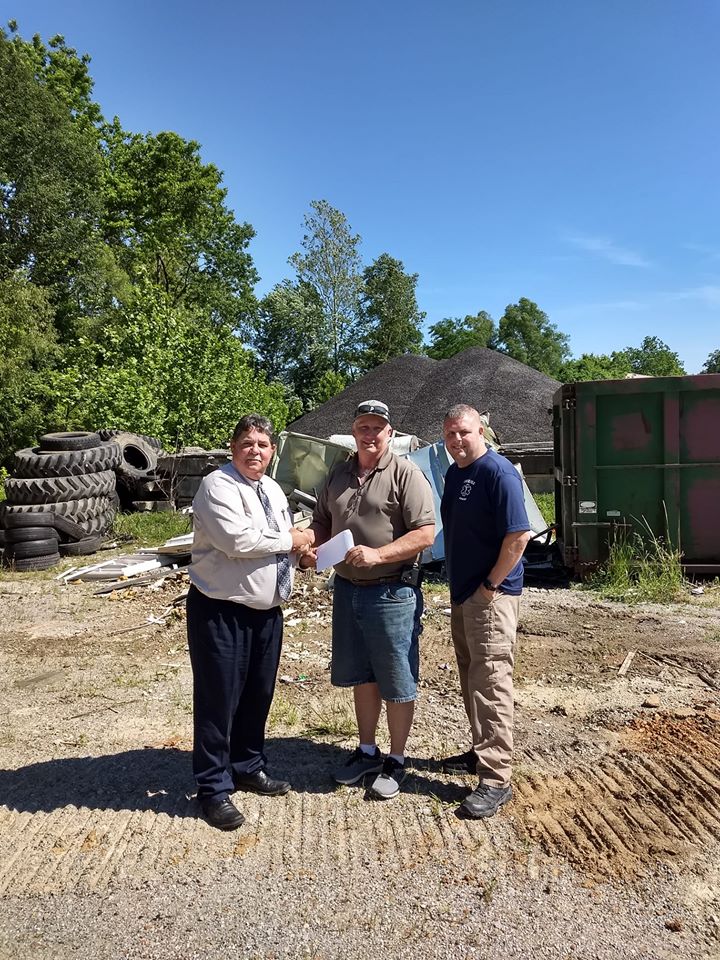 Carlisle County Reopening Guidelines
The Carlisle County Courthouse will re-open June 1, 2020.  This will include all State offices and Local Government offices.   Although we are opening to the general public, we are still encouraging the public to make appointments for any necessary business and to conduct business via phone and mail if at all possible. For in person services, with or without an appointment, your temperature will be checked at the doors and we ask that you wear a mask.  We do understand that some choose not to wear a mask, which is your right, and there are some that simply cannot wear a mask for other various health reasons.  We want to be clear in saying that we are simply encouraging ones to wear a mask, but not requiring it. 
Fiscal Court/Judge Executive: Fiscal Court meetings will be open to the general public again beginning June 1st.  Our next meeting is June 2nd at 2:00pm, but, we still encourage the public to watch via Facebook Live, from the comfort of their home.  All meetings will be live, from this point forward. 
County Clerk: The Carlisle County Clerk's Office is encouraging the public to continue utilizing the drop box at the west end of the building, along with conducting business via mail, email, and phone.  For in person services, there will be a limit of 2 customers at one time.  The security guards, at the front entrance, will be monitoring how many are in the Clerk's office at once and if there is a wait, the guards will let you know when one leaves so that another may enter.  Again, your temperature will be checked upon entry and you are encouraged to wear a mask.  
Contact Information: 270-628-3233, becky.martin@ky.gov 
Sheriff: The Carlisle County Sheriff's office would like to remind everyone that it is preferred you make appointments for any services that the Sheriff's office provides.  This includes fingerprinting, vehicle inspections and in person drug test.  The Sheriff's office will still provide off-site inspections, however, there is an additional cost for those inspections and appointments are mandatory for off-site vehicle inspections.  Should there be a need for in person services, there will be no more than 2 people allowed at one inside the Sheriff's hall.  This, too, will be monitored at the front entrance.  
Contact Information: 270-628-3377, sheriff@ccfcky.com 
PVA: The PVA office will continue working at 50% staff and is encouraging appointments and business via phone, mail or email.  For in person services, there will be a limit of 2 people in office at one time.  Masks are also encouraged but not required.  Temperatures will be checked upon entry of the Courthouse. 
Contact Information: 270-628-5498, jonathan.bruer@ky.gov
Circuit Court Clerk: The Carlisle County Circuit Court Clerk's office has their own set of guidelines, provided by AOC (Administrative Office of the Courts).  Please contact their office for more information on their guidelines.
Contact Information: 270-628-5425
County Attorney:  For an appointment with County Attorney, Mike Hogancamp, please contact 270-628-5492 or 270-628-3668.
WAVE Announces River Counties Small Business Stimulus Grant Opportunity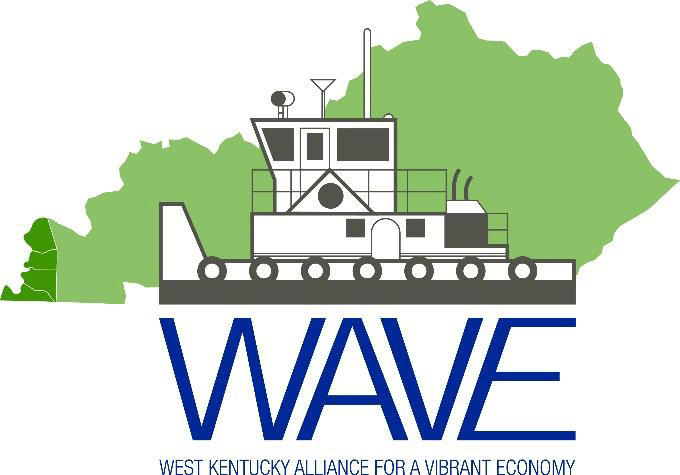 Small businesses throughout Ballard, Carlisle, Hickman, and Fulton counties have been drastically impacted from closures related to the COVID-19 pandemic.
Seeing the need for action, the University of Kentucky's Community and Economic Development Initiative has partnered with the West Kentucky Alliance for a Vibrant Economy and the Community Foundation of West KY to start a local small business funding opportunity.
WAVE says each business can be awarded up to $3,000 and the fund has already received over 100 applications from local businesses across the river county region.
About the Fund
The River Counties Business Stimulus Fund is still open for applications.
Businesses must meet the following criteria to be eligible:
The business must be locally owned
The business is a for-profit entity
The business is either a restaurant or experience retail including the arts, tourism, accommodations, and entertainment
Contact Executive Director of the UK CEDIK program Alison Davis at alison.davis@uky.edu with further questions about eligibility.
How are grant awards decided?
WAVE, Inc. Judge Executives of Ballard, Carlisle, Hickman, and Fulton Counties have delegated private representatives from across all counties to form a review committee.
Additionally, WAVE says Murray State University and UK's CEDIK also have representation on the review committee to provide neutral guidance and assure all applications are assessed fairly and without bias.
WAVE says the review committee meets virtually once a week to analyze all applications and determine new grant winners.
How long will the fund last?
WAVE is currently accepting donations, and for ever $1 received to the fund, CEDIK will match it with another $1 up to the first $25,000.
Donations are tax deductible and can be made to WAVE.
Checks can be mailed directly to WAVE at 297 Kentucky Ave, Kevil, KY 42024. For more information regarding donations, calls and emails are being accepted by the Ballard EDC on behalf of WAVE at (270) 462-2394 or hannahchretien@brtc.net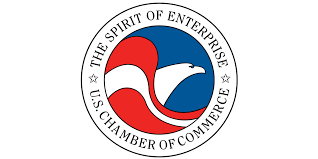 Small Buiness Grant Opportunity From The US Chamber of Commerce
If you own a business in Carlisle County and employ between 3-20 people, you may be eligible for a $5,000 grant from the US Chamber of Commerce.
To extend a helping hand to small businesses suffering from the impacts of the coronavirus pandemic, the U.S. Chamber of Commerce Foundation – in partnership with Vistaprint and a coalition of supporting companies, foundations, and philanthropic donors – is working to provide financial relief through the Save Small Business Fund.  This fund is a key pillar of the U.S. Chamber's Save Small Business Initiative.   
The Fund is providing $5,000 in short-term relief to employers across the United States These one-time supplemental cash grants are for businesses that have between three and 20 employees.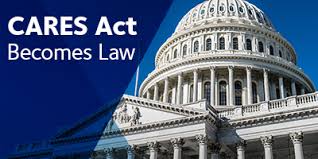 CONGRESS PASSES CARES ACT
Congress passed the CARES Act late last week that provides $350 billion in loans for small business with less than 500 employees, referred to as the Small Business Administration (SBA) 7(a) Payroll Protection Program (PPP). The PPP is a different program than the SBA's disaster loans previously authorized. Local lenders will administer the new CARES Act loans. 
Attached is more information from the Kentucky Bankers Association and other organizations about this new program and how it will work with the existing disaster loans provided by the SBA as well as other relief that local lenders can provide. Please know that the PPP loan funds will be depleted quickly, and if you plan to utilize these funds, please reach out to your local lender today to determine if they participate and to start the application process. 
Here are helpful resources for you:

KENTUCKY APPROVED FOR SBA DISASTER ASSISTANCE IN RESPONSE TO CORONAVIRUS (COVID-19)
The U.S. Small Business Administration is offering designated states and territories low-interest federal disaster loans for working capital to small businesses suffering substantial economic injury as a result of the Coronavirus (COVID-19). Upon a request received from a state's or territory's Governor, SBA will issue under its own authority, as provided by the Coronavirus Preparedness and Response Supplemental Appropriations Act that was recently signed by the President, an Economic Injury Disaster Loan declaration.
Any such Economic Injury Disaster Loan assistance declaration issued by the SBA makes loans available statewide to small businesses and private, non-profit organizations to help alleviate economic injury caused by the Coronavirus (COVID-19). This will apply to current and future disaster assistance declarations related to Coronavirus.
SBA's Office of Disaster Assistance will coordinate with the state's or territory's Governor to submit the request for Economic Injury Disaster Loan assistance.
Once a declaration is made, the information on the application process for Economic Injury Disaster Loan assistance will be made available to affected small businesses within the state.
SBA's Economic Injury Disaster Loans offer up to $2 million in assistance and can provide vital economic support to small businesses to help overcome the temporary loss of revenue they are experiencing.
These loans may be used to pay fixed debts, payroll, accounts payable and other bills that can't be paid because of the disaster's impact. The interest rate is 3.75% for small businesses. The interest rate for non-profits is 2.75%.
SBA offers loans with long-term repayments in order to keep payments affordable, up to a maximum of 30 years. Terms are determined on a case-by-case basis, based upon each borrower's ability to repay.

SBA's Economic Injury Disaster Loans are just one piece of the expanded focus of the federal government's coordinated response, and the SBA is strongly committed to providing the most effective and customer-focused response possible.
For questions, please contact the SBA disaster assistance customer service center at 1-800-659-2955 (TTY: 1-800-877-8339) or e-mail  disastercustomerservice@sba.gov.
CLICK THE IMAGE BELOW FOR A PRESENTATION WITH INSTRUCTIONS TO APPLY FOR AN ECONOMIC INJURY DISASTER LOAN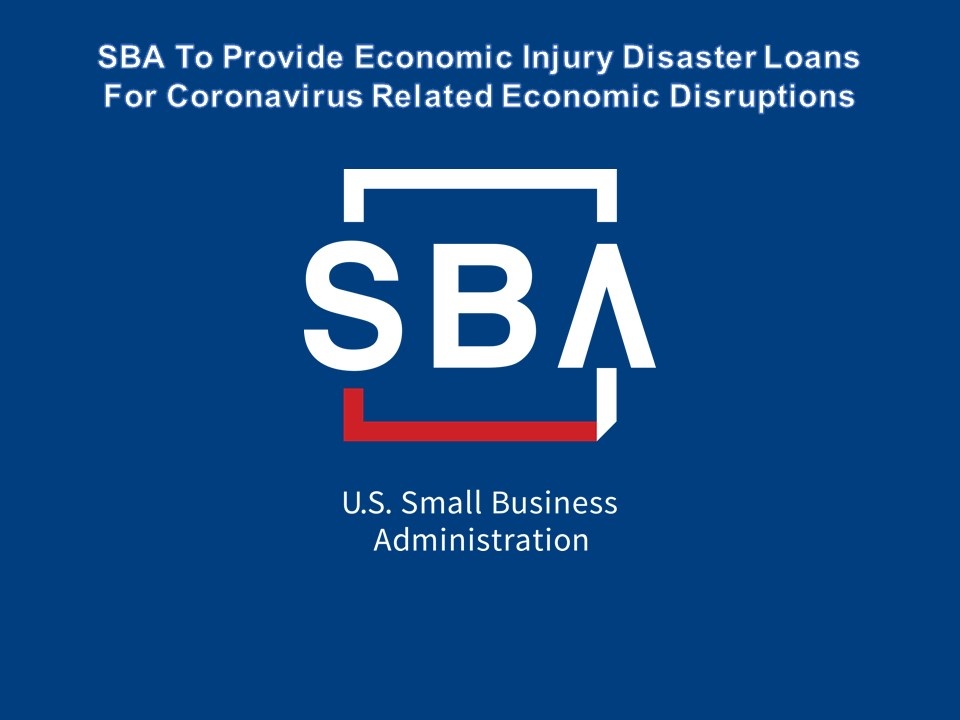 Want To See More Of Carlisle County?
Check out the videos below.
Carlisle County Community Profile
Frequently Asked Questions
Carlisle County is a great place to live, work and play?  Here are answers to some of the most frequently asked questions that we hear from visitors to our community.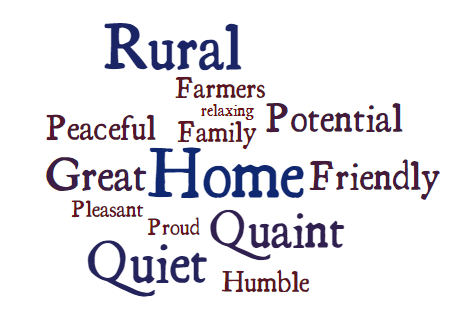 How do residents describe Carlisle County, KY?
Whether you are looking for a great place to visit or a place to raise a family, Carlisle County KY is a great place.  When surveyed, some of the most common words used to describe our county include: friendly, quaint, rural, and quiet. We encourage you to come visit us and see why we love our community.
What can we do when we visit Carlisle County, KY?
Take advantage of bold adventure as we are home to extreme ATV trails and camping, in addition to being a destination for hunting and fishing, making us every Outdoor Sportsman's Dream.
Why should we locate our business in Carlisle County, KY?
From strategic location with access to major interstates, rail service, and rivers to a Kentucky Work Ready Community with a readily available workforce to the low cost of living, our county is the right choice for your business.
Upcoming Community Events

Carlisle County was founded in 1886 and named after John Griffin Carlisle, a Speaker of The United States House of Representatives from Kentucky. The communities within Carlisle County possess distinct characteristics which define the County as a whole. The county's western border with Missouri is formed by the Mississippi River. The County seat is Bardwell, KY which is located northwest of the center of Carlisle County and has been known throughout history as a premier railroad station. Bardwell is now home to an extensive trail system, camping, and outdoor recreation. Bardwell is capitalizing on the strategic advantages of river and rail matched with adventure and quality of life. Arlington, Kentucky is located in southern Carlisle County and is known as a rich agricultural community in-between Bardwell and Clinton, KY. Milburn and Cunningham are non-incorporated cities within the county, but Cunningham is a census designated place boasting the County's largest employer and shortest drive-time to the neighboring Metro of Paducah.  
Carlisle County a great place to live, play, work, and enjoy the simple pleasures of life.  Come and experience our hospitality!
The Carlisle County Industrial Development Board working together with the Carlisle County Judge Executive's Office are working to grow and expand the economy for our residents and businesses alike.  Carlisle County is actively recruiting new and expanding businesses to make use of the skilled labor force, the strong transportation networks (roads, river, rail, and air), industrial sites, and attractive financial incentives that are available in Carlisle County.  We invite you to take the time to explore Carlisle County, Kentucky.  Please let us know how we can be of service to you.
Carlisle County, Kentucky is located in the far western corner of Kentucky on the Mississippi River.   Our county offers small town charm of a rural community.
The low cost of living and high quality of life afforded in this centrally-located region of the United States is second to none. Western Kentucky is rich in heritage, creativity and diversity. Carlisle County, Kentucky  offers something for everyone. Make Carlisle County, Kentucky your new home or come visit our community.
WANT MORE INFORMATION ABOUT CARLISLE COUNTY, KY? CONTACT US!