Welcome To Carlisle County, KY
Welcome To Carlisle County, KY
Welcome To Carlisle County, KY
Welcome To Carlisle County, KY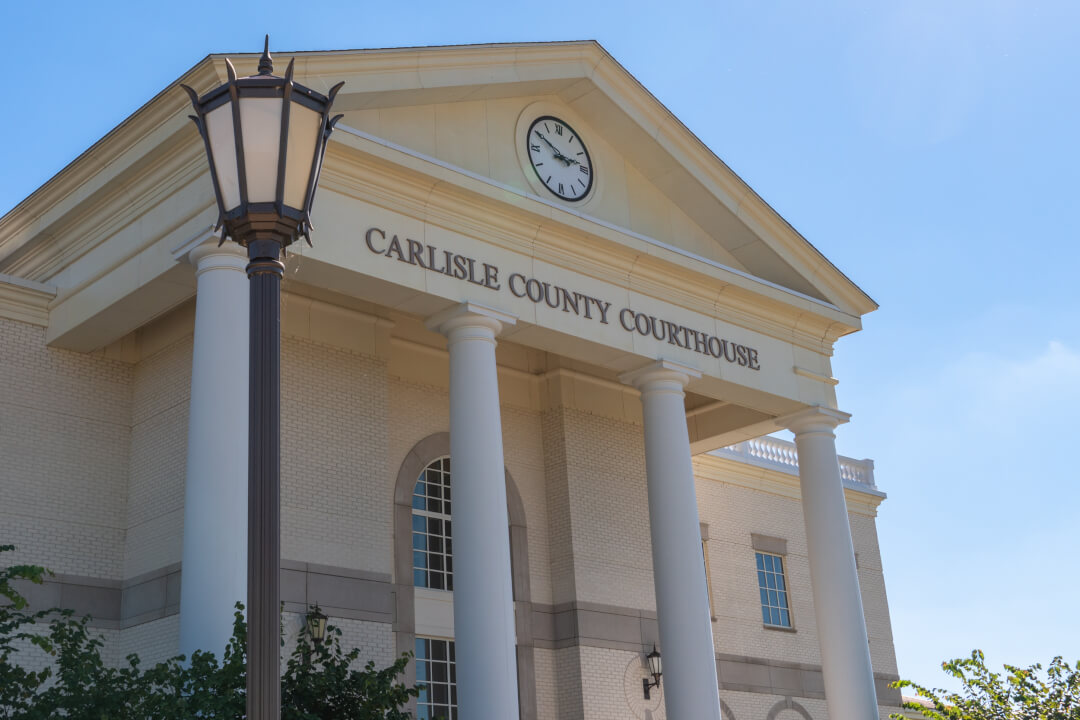 The unique combination of peace, serenity and opportunity thrive in this logistical haven. Located at the center of the Quad-State Region's largest destinations, Carlisle County rests atop river bluffs which boast incredible water views of the Mississippi River and The Confluence. Take advantage of bold adventure as we are home to extreme ATV trails and camping, in addition to being a destination for hunting and fishing; making us every Outdoor Sportsman's Dream. Carlisle County is an innovative and growth ready community which has long been home to strong morals, hard-workers and renowned visionaries. We are proud of our strategic agricultural strengths, and our communities' family-friendly atmosphere.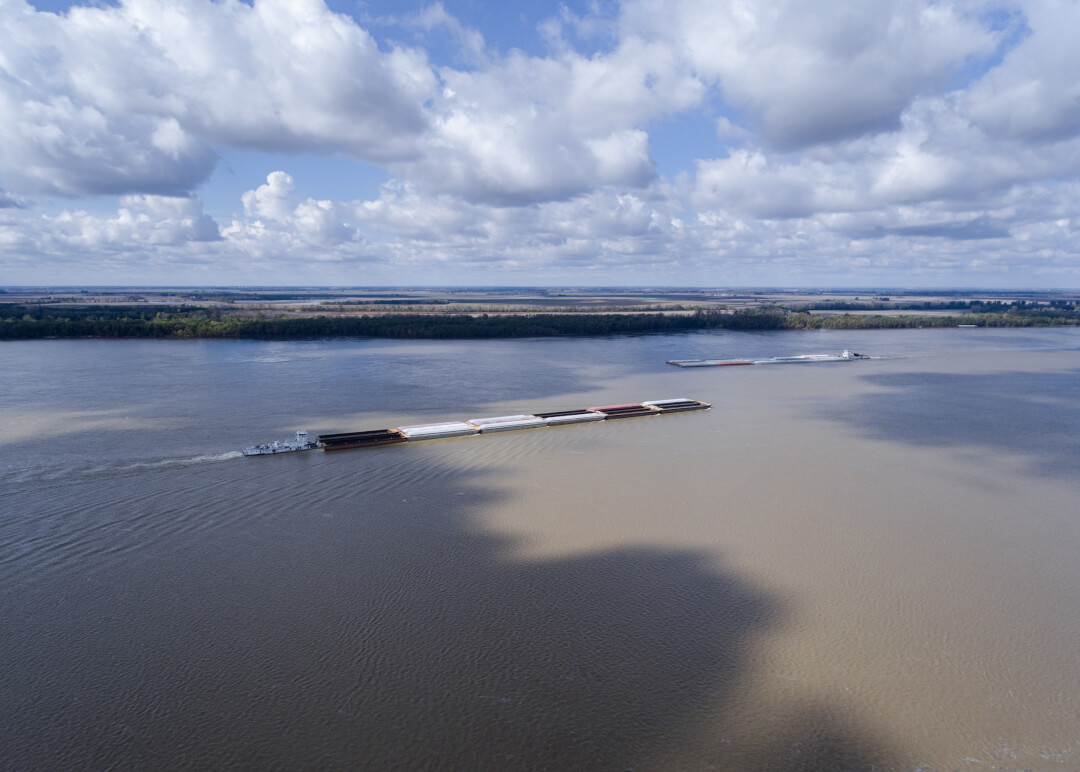 The county's western border with Missouri is formed by the Mississippi River. The County seat is Bardwell, KY which is located northwest of the center of Carlisle County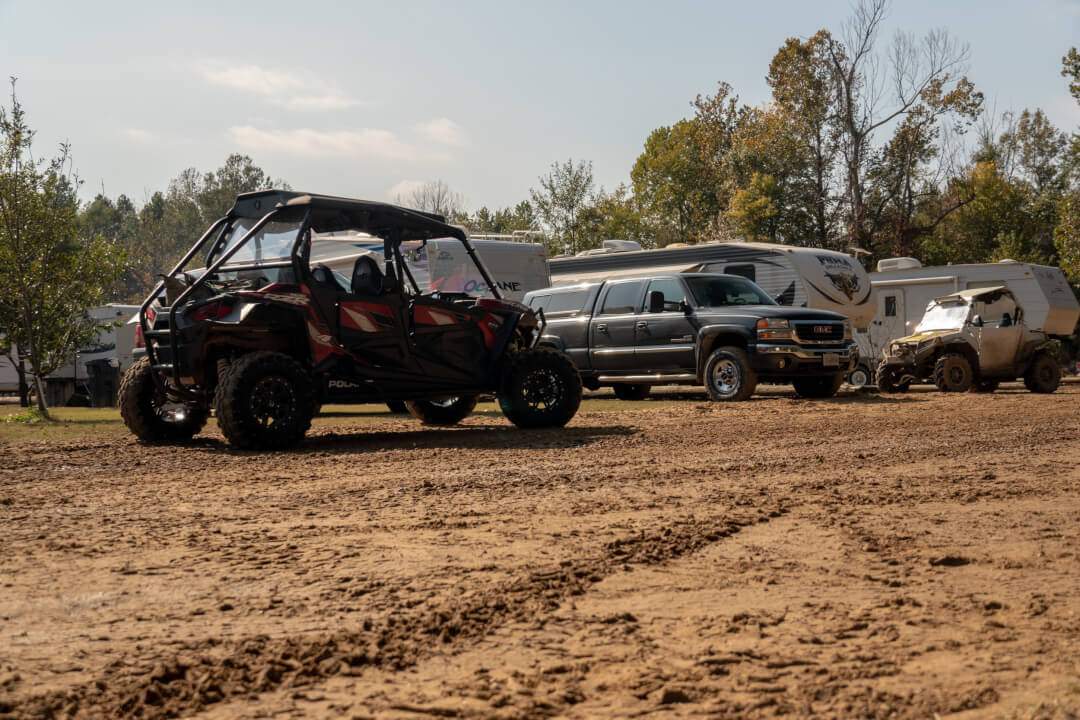 Discover over 12 miles of trails stretched across a 252-acre farm. Ride your ATV, your horse, or go for a hike along the mighty Mississippi River. The trails range in skill level from beginners to extreme riders. There is so much to explore throughout our hills and valleys!
Latest News From Carlisle County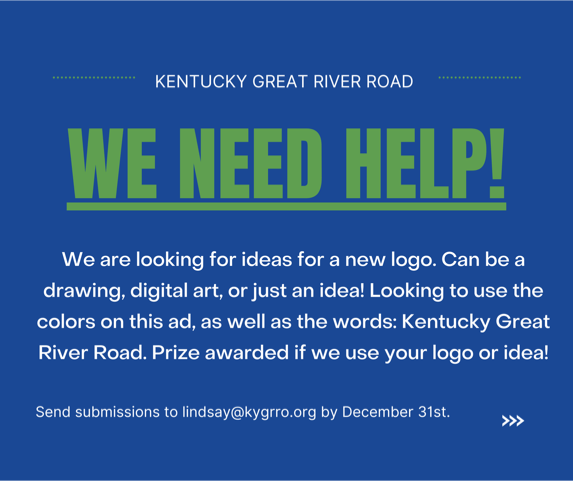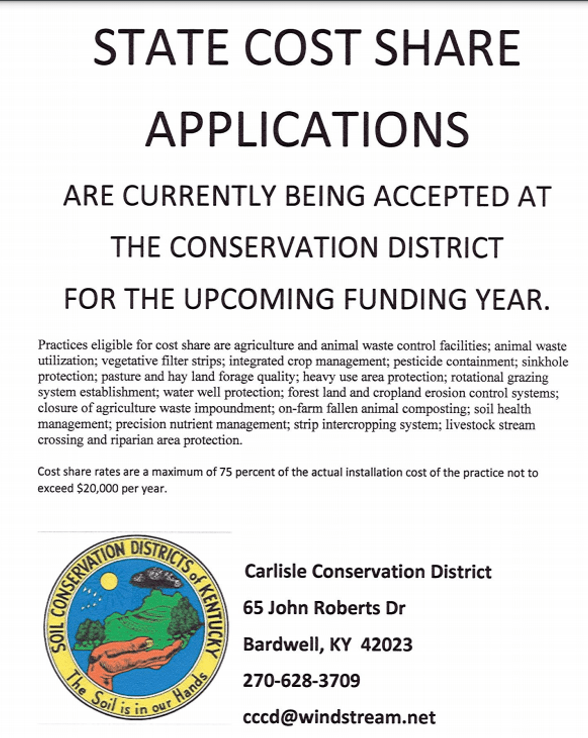 Eligible Small Businesses Should Apply ASAP for Tax Credits Worth up to $25,000

 
Kentucky Small Business Tax Credit program incentivizes eligible investment, job creation 
Kentucky small businesses have the opportunity to claim a tax credit of up to $25,000. Through the Kentucky Small Business Tax Credit (KSBTC) program, small businesses need to apply in early November to secure their best chance of approval in time for this year's tax filings. Tax credits are available to most companies that added at least one new full-time employee and invested $5,000 or more in qualifying equipment or technology within the past 24 months.
Qualifying small businesses may be eligible to receive a state income tax credit ranging from $3,500 to $25,000 per year. The tax credit amount depends on the number of jobs created and the amount invested in new equipment. Most for-profit businesses of 50 or fewer full-time employees qualify, including construction, manufacturing, retail, service and wholesale companies.
In 2019, the program incentivized the creation of 487 private-sector jobs and over $4.1 million in investments by 151 small businesses. On average, each participating company hired three people and received more than $10,000 in tax savings. Since inception, the program has assisted in creating over 2,800 jobs and $27 million in new investments.
KSBTC is a program of the Cabinet's KY Innovation office, which encourages growth among Kentucky's startups and small businesses. Other resources through KY Innovation include programs providing access to credit, mentoring and advocacy. Entrepreneurs and startups also can connect with multiple resources at Regional Innovation for Startups and Entrepreneurs (RISE) offices statewide.
To learn more about the Kentucky Small Business Tax Credit program or to apply, click the button below. You may also contact the Kentucky Cabinet for Economic Development at 800-626-2930.
USDA AWARDS MORE THAN $933,500 TO FIVE WESTERN KENTUCKY RIVER COUNTIES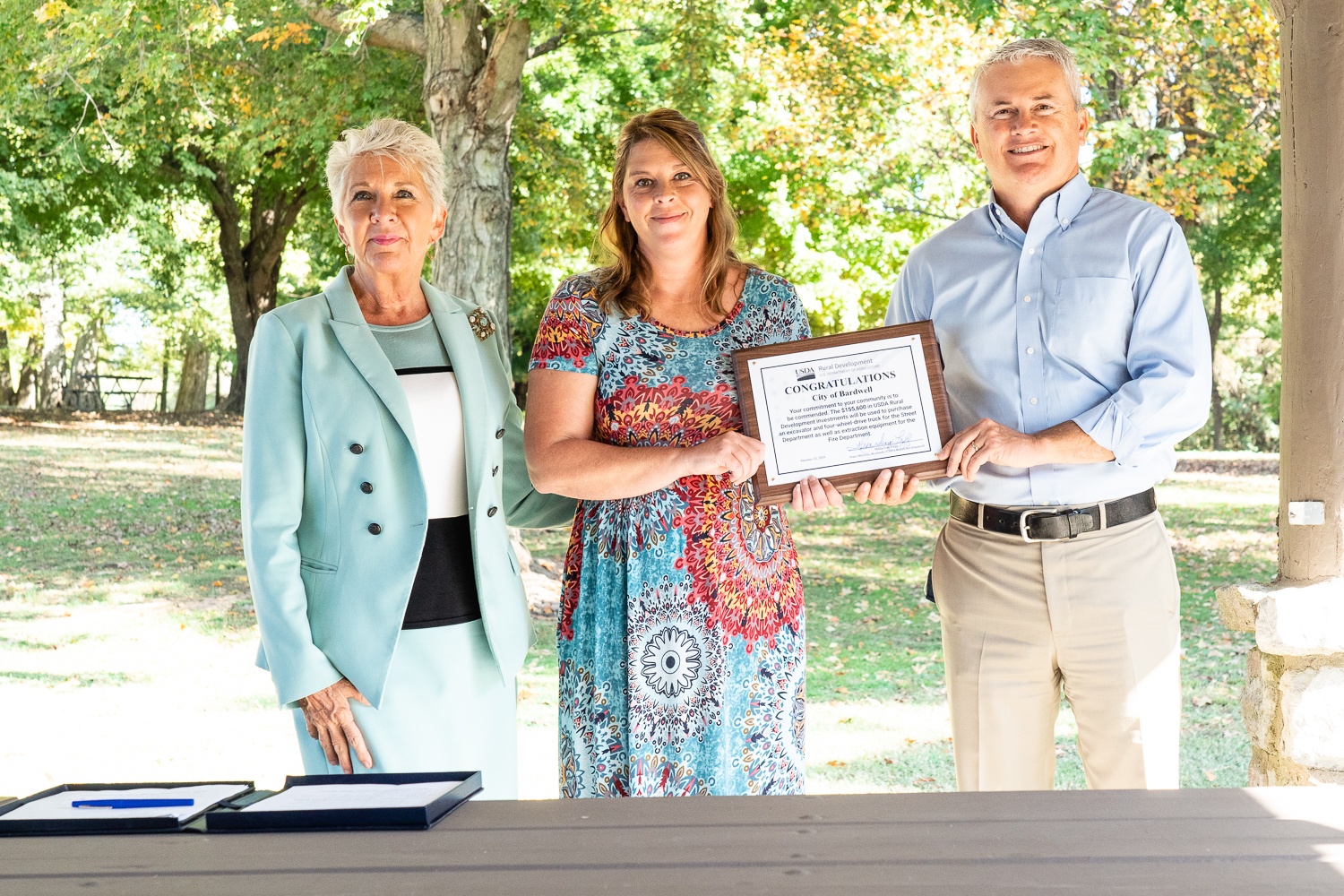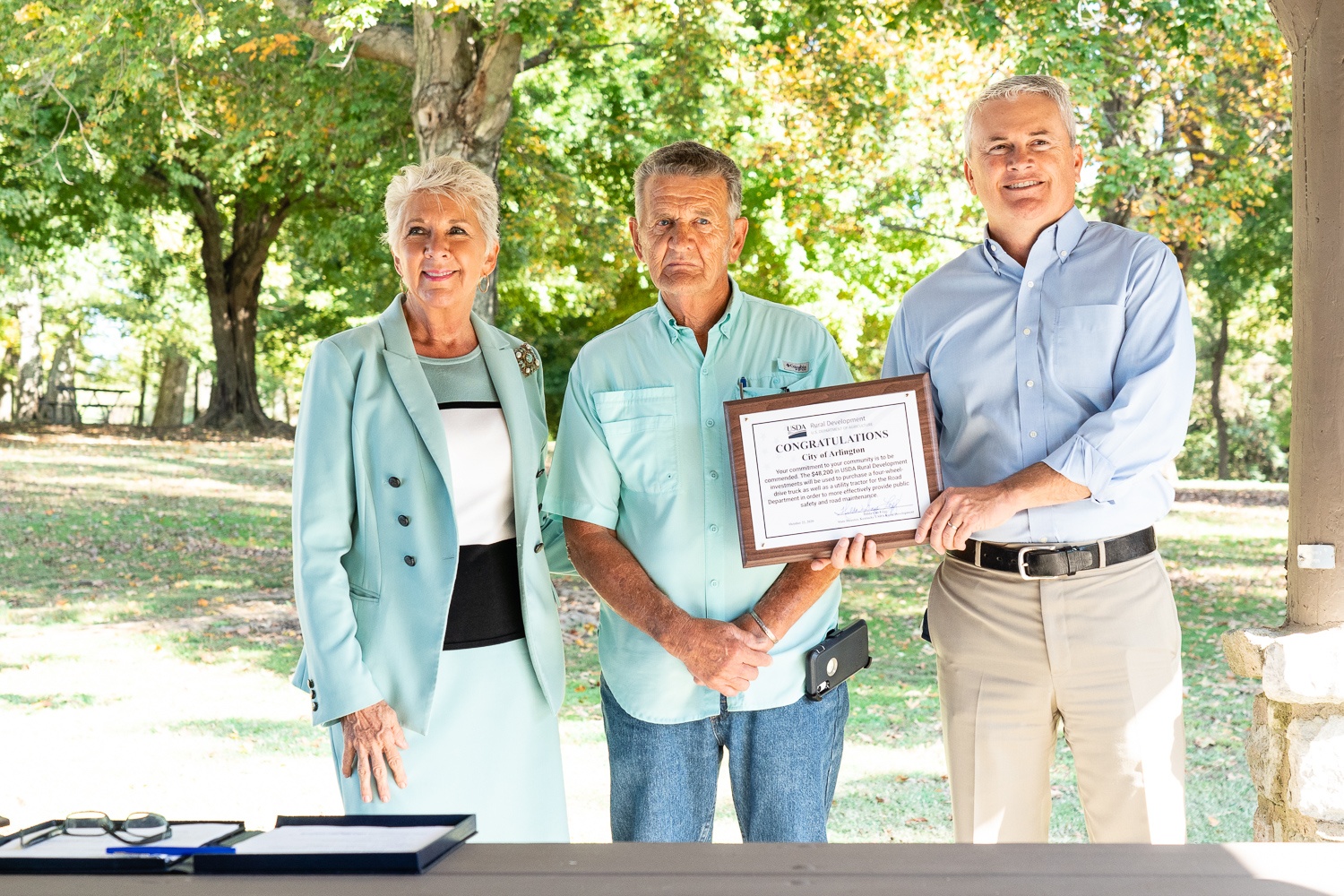 United States Department of Agriculture Rural Development Kentucky State Director Hilda Legg announced today the Trump administration is investing $933,592 across 14 different projects in Ballard, Carlisle, Fulton, Hickman, and McCracken counties.
"Here we have a great cross section of how Rural Development improves the quality of life and economy in rural America – from energy efficiency to life-saving equipment," said Legg. "Thanks to the leadership of President Trump and Agriculture Secretary Perdue, USDA Rural Development continues to be a valuable partner in helping rural businesses and communities across the commonwealth."
The city of Arlington will use a $21,300 grant and a $7,200 loan to purchase a four wheel drive pickup truck for the City of Arlington's Road Department. It will be used as a multi-functional vehicle for public safety, traffic control, clearing roadways, and emergency response. The city of Arlington will also use a $14,700 grant and a $5,000 loan to purchase a new utility tractor for the road department to replace an older, unreliable implement and continue to provide public safety and clean roadways for a rural population in Carlisle County.
The city of Bardwell will use a $50,000 grant and a $28,700 loan to purchase an excavator for the Street Department. The excavator will be used to maintain ditches, replace culverts, clear debris, and perform street repairs. The city of Bardwell will also use a $31,700 grant to purchase a four-wheel-drive truck. The city
will use the truck for street maintenance, clearing debris from roadways, hauling equipment to job sites, and snow removal in order to maintain public safety for residents. The city of Bardwell will also use a $33,900 grant and an $11,300 loan to purchase extraction equipment (jaws of life) for the fire department to respond to vehicle and ATV accidents on Highways 51 and 62, both of which run through town, and at the new ATV park.
The city of Barlow will use a $13,550 grant and an $11,100 loan to purchase a tractor for the Road Department to replace an older vehicle that is in disrepair in order to maintain/clean public roadways and ensure public safety.
The city of Clinton will use a $49,600 grant and a $33,800 loan to purchase two 2020 Dodge 4×4 trucks, equipped with snow plows and salt spreaders for inclement weather and equipped with Narcan to address opioid-related emergencies. The city of Clinton will also use a $50,000 grant and a $37,100 loan to purchase a new backhoe loader for the county road department to grade ditches and repair roads.
Hickman County Fiscal Court will use a $99,575 grant to make repairs and/or replace the county courthouse's deteriorating roof. Renovations include the removal and disposal of the existing roof, installation of a new roof, gutters, and fascia. Hickman County Fiscal Court will also use a $39,251 grant and a $73,000 loan to purchase
three new crew-cab trucks for the Hickman County law enforcement department and for the Road Department. The vehicles will be used to pull a hazardous materials response trailer for the clean-up of meth labs, carry Narcan and drug testing kits, store personal protective equipment such as gloves, air filters, and Nomex suits for drug related searches, and aid in search-and rescue missions through the transport of a four-wheeler. The Road Department truck will be used to haul food deliveries to the Senior Citizens Center and the Mission House as part of the Feeding America program and to remove solid waste recycling for the community, as well as maintain roads for public safety.
The city of Hickman will use a $45,000 grant and a $193,000 loan to finish a project to correct an aged and failing sewer system by installing two new external larifiers to improve settling and solids removal and a new sludge pumping system to allow proper operator control of the solids. The project includes the cleaning and use of closed-circuit television of 25 lines to assess and rehab/repair/replace 53 manholes and one lift station.
Charles Myatt will use a $12,816 grant to make energy efficiency improvements (installing an Ecodrum Composter) at his poultry farm. The project will save approximately 125,996 kWh of energy per year.
Twin City Ambulance Service Inc. will use an $18,000 grant to purchase a generator, 10 automated external defibrillators, and 10 pediatric pads. The generator will ensure continued USDA Rural Development operations to a facility that houses administrative office and medical supply storage, and first responders will use the AED equipment to address cardiac arrest incidents.
West Kentucky Regional Riverport Authority will use a $54,000 grant to obtain a feasibility study to analyze the viability of a riverport for the promotion of businesses within a distressed region. The study will ultimately recruit new river industries to locate near the port or within the service area, obtain foreign investment from new international partners in the region, and support local businesses by investing a cost-efficient method of shipping goods nationally and internationally. The project service area is focusing on four counties: Ballard, Carlisle, Fulton and Hickman.
USDA Rural Development provides loans and grants to help expand economic opportunities and create jobs in rural areas. This assistance supports infrastructure improvements; business development; housing; community facilities such as schools, public safety and health care; and high-speed internet access in rural areas. For more information, visit www.rd.usda.gov.
Want To See More Of Carlisle County?
Check out the videos below.
Carlisle County Community Profile
Frequently Asked Questions
Carlisle County is a great place to live, work and play?  Here are answers to some of the most frequently asked questions that we hear from visitors to our community.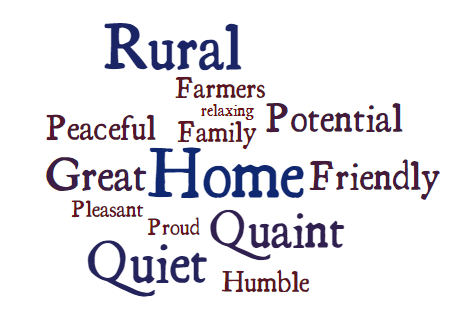 How do residents describe Carlisle County, KY?
Whether you are looking for a great place to visit or a place to raise a family, Carlisle County KY is a great place.  When surveyed, some of the most common words used to describe our county include: friendly, quaint, rural, and quiet. We encourage you to come visit us and see why we love our community.
What can we do when we visit Carlisle County, KY?
Take advantage of bold adventure as we are home to extreme ATV trails and camping, in addition to being a destination for hunting and fishing, making us every Outdoor Sportsman's Dream.
Why should we locate our business in Carlisle County, KY?
From strategic location with access to major interstates, rail service, and rivers to a Kentucky Work Ready Community with a readily available workforce to the low cost of living, our county is the right choice for your business.
Upcoming Community Events

Carlisle County was founded in 1886 and named after John Griffin Carlisle, a Speaker of The United States House of Representatives from Kentucky. The communities within Carlisle County possess distinct characteristics which define the County as a whole. The county's western border with Missouri is formed by the Mississippi River. The County seat is Bardwell, KY which is located northwest of the center of Carlisle County and has been known throughout history as a premier railroad station. Bardwell is now home to an extensive trail system, camping, and outdoor recreation. Bardwell is capitalizing on the strategic advantages of river and rail matched with adventure and quality of life. Arlington, Kentucky is located in southern Carlisle County and is known as a rich agricultural community in-between Bardwell and Clinton, KY. Milburn and Cunningham are non-incorporated cities within the county, but Cunningham is a census designated place boasting the County's largest employer and shortest drive-time to the neighboring Metro of Paducah.  
Carlisle County a great place to live, play, work, and enjoy the simple pleasures of life.  Come and experience our hospitality!
The Carlisle County Industrial Development Board working together with the Carlisle County Judge Executive's Office are working to grow and expand the economy for our residents and businesses alike.  Carlisle County is actively recruiting new and expanding businesses to make use of the skilled labor force, the strong transportation networks (roads, river, rail, and air), industrial sites, and attractive financial incentives that are available in Carlisle County.  We invite you to take the time to explore Carlisle County, Kentucky.  Please let us know how we can be of service to you.
Carlisle County, Kentucky is located in the far western corner of Kentucky on the Mississippi River.   Our county offers small town charm of a rural community.
The low cost of living and high quality of life afforded in this centrally-located region of the United States is second to none. Western Kentucky is rich in heritage, creativity and diversity. Carlisle County, Kentucky  offers something for everyone. Make Carlisle County, Kentucky your new home or come visit our community.
WANT MORE INFORMATION ABOUT CARLISLE COUNTY, KY? CONTACT US!